"Dual Shell"
The dual shell consists of a front cap and a main shell that encloses the center of the foot and the heel. The two parts are connected to one another via a pivot bearing. Before the departure, the buckle is simply closed, whereby the shell parts are pressed together under pretension. This gives the Flexcap shoe unrestricted stability and drives like a conventional model with a rigid sole.
Dual Shell Principle
A conventional ski touring boot has an axis of rotation in the area of ​​the ankle.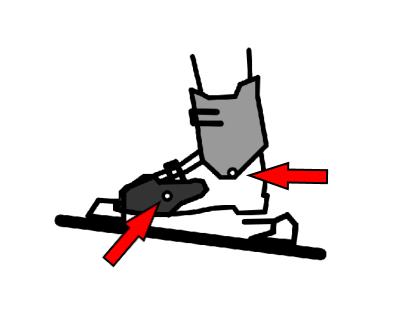 The Flexcap shoe has two axes of rotation, which can be locked for the descent.
Rolling over the sole improves the overall walking dynamics. The musculoskeletal system is spared and more performance can be achived.